Julio Cesar Neves has what it takes to get it done in the cage AND the dance floor.
From half-guard, Neves was able to drive his elbow onto the head of unsuspecting Arocho. Neves never stopped throwing and landed about fifteen elbows before the fight was waved off.
Check out the .GIF supplied by FanSided's own ZombieProphet!
advertisement - continue reading below
advertisement - continue reading below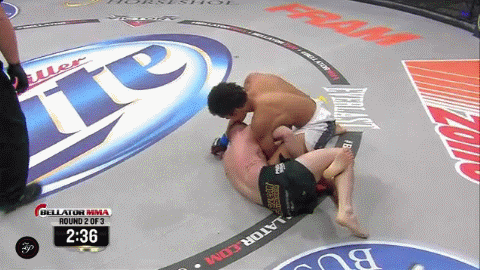 Julio Cesar Neves def. Josh Arocho by way of TKO (Elbows) 2:37 into Round 2
This article appeared first on
BJPENN.COM