Jordan Parsons kicked off the fights at Bellator 117 with a knockout that's going to be hard to top.
Just four seconds into round two, Parsons clobbered Bazer with a left then followed up with a right cross and that was all she wrote for Bazer.
Check out the .GIF supplied by FanSided's own ZombieProphet!
advertisement - continue reading below
advertisement - continue reading below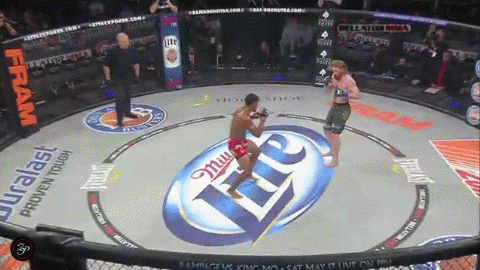 Jordan Parsons def. Tim Bazer by way of KO (Punches) :04 of Round 2
This article appeared first on
BJPENN.COM