Being aware of where your head and neck are after you land a takedown is key. Victor Moreno will not forget that after tonight's fight with Anthony Smith.
Moreno took Smith down around forty seconds into the second round and quickly found himself in a lot of trouble. Smith proceeded to position his legs so he could lock in a triangle choke. Moreno did not recognize this and this gave Smith enough time to cinch it in. After a couple seconds of Smith cranking on the choke, Moreno opted to tap out… on Smith's face.
Check out the .GIF supplied by FanSided's own ZombieProphet!
advertisement - continue reading below
advertisement - continue reading below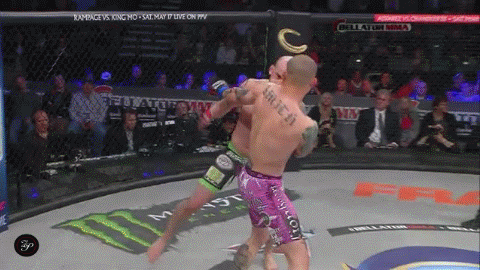 Anthony Smith def. Victor Moreno by way of Submission (Triangle Choke) :59 of Round 2
This article appeared first on
BJPENN.COM