Douglas Lima dominated this title fight and became the first new Bellator Welterweight Champion since 2010.
Lima utilized his leg kicks to pick apart Rick Hawn at Friday's 'Bellator 117' event. It was a performance worthy of a champion and we here at BJPENN.COM hope that Hawn did not suffer any serious injuries. It was difficult watching Hawn fall down and wince in pain so many times, but he showed an incredible amount of heart every time he stood back up.
Check out the .GIF of the leg kicks supplied by FanSided's own ZombieProphet!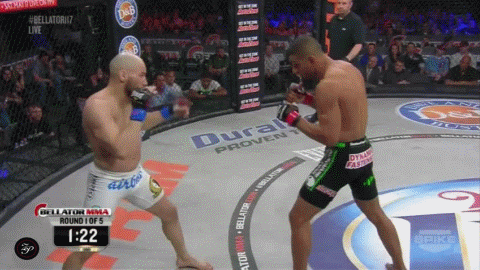 Douglas Lima def. Rick Hawn by way of TKO (Corner Stoppage) 3:19 of Round 2