Pat Barry made his kickboxing return on Saturday night and it was an event he would like to forget.
Zack Mwekassa did a fantastic job implementing his strategy, which was to constantly pressure Pat Barry. Barry seemed one-dimensional in the ring as he was looking to land the high kick all too often.
As the fight went on, it became increasingly obvious that Barry was frustrated because he could not land 'THAT' KO shot. The frustration and angst led to some holes opening which Mwekassa capitalized on. He dropped 'HD' with a body shot then proceeded to blast him with an uppercut. Barry was out before he even hit the mat.
advertisement - continue reading below
advertisement - continue reading below
Check out the .GIF below provided by Fansided's ZombieProphet!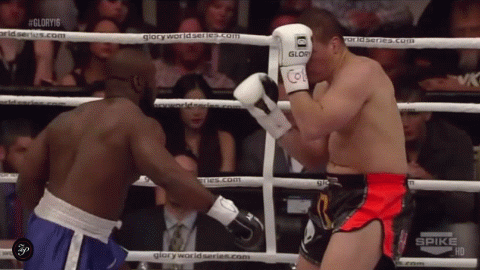 What do you think? Is it time for Barry to hang up the gloves and call it quits? Tweet us your thoughts!
By Jon Kirschner | Twitter: MMAKirschner
advertisement - continue reading below
advertisement - continue reading below
This article appeared first on
BJPENN.COM