Poland's most accomplished mixed martial artist of all time also happens to be one of MMA's most accomplished champions of all time. That, of course, is none other than the former strawweight queen Joanna Jedrzejczyk.
Jedrzejczyk entered the UFC as an undefeated 6-0 rising contender in 2014 who was fresh off a big second-round knockout over the experienced Rosi Sexton.
Upon Jedrzejczyk's arrival to the promotion, she would drop down from flyweight to make her strawweight debut in what would also be her UFC debut opposite Juliana Lima. Essentially an unknown to the common audience at the time, it only took three fights before Jedrzejczyk had captured the attention of MMA fans around the world.
At UFC 185 Jedrzejczyk would absolutely dominate the champion Carla Esparza on route to a second-round TKO upset victory. Jedrzejczyk would go on to defend her title a whopping five times and establish herself as one of MMA's all-time greatest strikers before finally losing to Rose Namajunas in her first career defeat in November 2017.
The number of title defenses she amassed is only second to Ronda Rousey among female champions. Jedrzejczyk's number of title defenses ties her with Matt Hughes and Tito Ortiz at the seventh most title defenses in UFC history which puts her only behind the likes of Rousey (six), Jose Aldo (seven), Jon Jones (eight), Georges St-Pierre (nine), Anderson Silva (10) and Demetrious Johnson (11).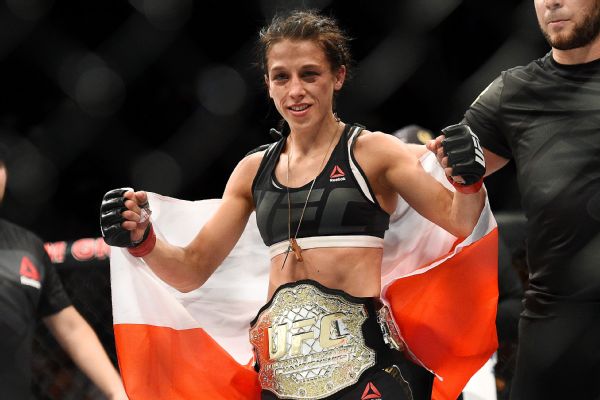 Having now set the bar at 115-pounds and lost twice to the current champion, it seems to be time to move on and try and make different types of history for Jedrzejczyk. At least that was the plan.
After UFC 228's big co-main event mess that resulted in us getting a vacant flyweight title, it set things up for a new fight. One that was always going to include the former bantamweight title challenger Valentina Shevchenko. Which prompted the UFC to think, "why not revive a rivalry?"
And that they did as Shevchenko vs Jedrzejczyk was announced for UFC 231 and it would be fought over the 125-pound crown. The two had fought three times in the past in Muay Thai competitions which all saw Shevchenko walk away as the victor.
Everything all seemed good and dandy, the fans wanted this matchup and so did the fighters. That was until the UFC just couldn't figure out anything what so ever for their UFC 230 headliner in Madison Square Garden on November 3.
Because of this, Jedrzejczyk would end up getting shafted and told that her flyweight title fight was canceled. News that she had heard from journalists rather than the UFC themselves. AKA the company that she works for…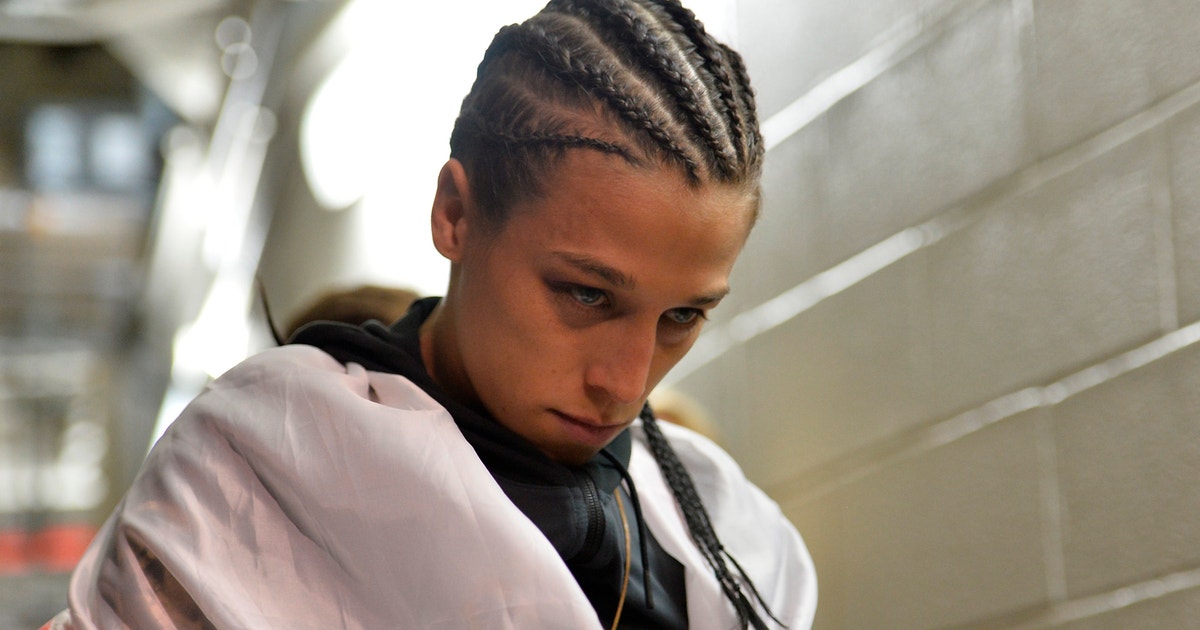 Contracts were signed for UFC 231 on December 8 in Toronto, Ontario, Canada yet the UFC tried to convince one of their all-time longest reigning champions to cut her training camp a month short for what would surely be the biggest and toughest fight of her career. Along with redemption, it would have been a history-maker if she were to win as well.
By turning down the attempted persuasions, Jedrzejczyk lost her title opportunity and it was given to season 26 of The Ultimate Fighter finalist and No. 4 ranked flyweight contender Sijara Eubanks (3-2, 6-2 including TUF 26 bouts) who will now be taking on Shevchenko in the UFC 230 main event.
Jedrzejczyk may not have been the rightful 125-pound challenger to begin with but she is, in fact, an iconic former champion but more importantly, she already had the fight signed and sealed. For her to have it taken away without even being told directly is a new kind of disrespect shown especially towards someone who has always more than "played ball" with the UFC.
Whether or not Jedrzejczyk will still get the shot after this fight concludes remains to be determined. UFC president Dana White has said since the announcement that she will get it if she wants it, but trust is hard to come by these days. Especially after instances like this.
If this all shows one thing it's that it doesn't exactly matter who you are as a fighter. If the UFC wants to do something, no matter how impatient and knee-jerk of a decision it may be, they'll happily do it at someone's expense.
This article first appeared on BJPenn.com on 10/4/2018