The UFC's return to Denver is slowly but surely being put together fight by fight. And it's off to quite the solid start.
After having UFC Denver's main event and co-main events recently announced, a third top-ranked matchup has been added to the November 10th card.
That fight being a flyweight encounter between the previously perennial No. 1 contender, Joseph Benavidez and the second to last title challenger, Ray Borg as reports The Denver Post.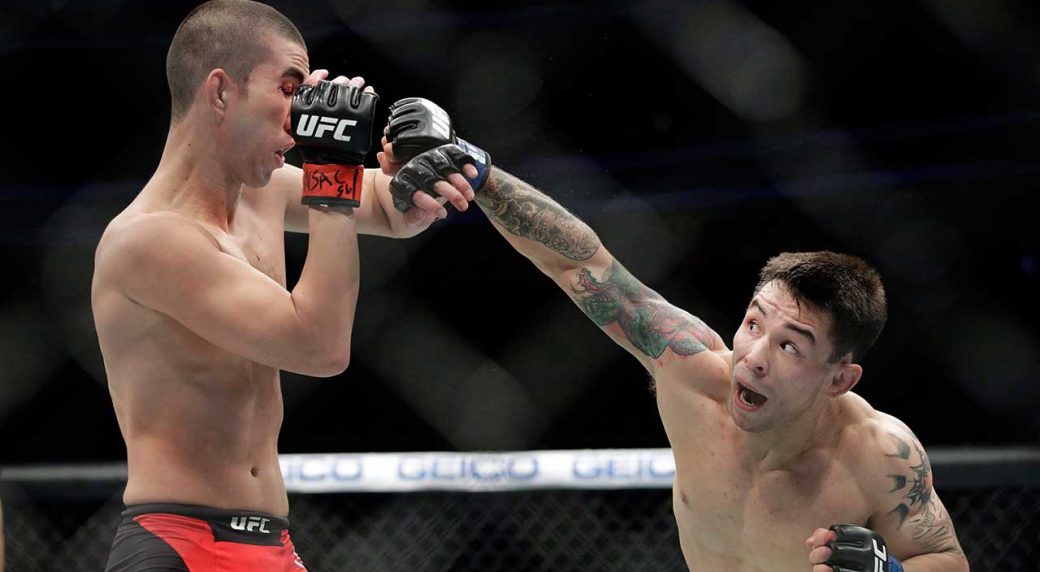 For Borg, this will be his first fight back since his October 2017 title challenge against Demetrious Johnson.
By now everyone knows that Borg was supposed to return earlier than this upcoming November. But due to Conor McGregor's UFC 223 bus attack, Borg was forced out of his bout with Brandon Moreno due to bits of broken glass getting in his eyes.
After he was cleared to compete following the incident, Borg vs Moreno was rebooked for UFC Chile in May but due to complications with Borg's newborn daughter, he pulled out of the fight to tend to what was most important.
As for Benavidez, he made his return to the Octagon in June after a long year and a half layoff due to a torn ACL. In his return, he took on Sergio Pettis who became only the third man to ever defeat Benavidez as he did so via a very close split decision.
With flyweight seemingly all of the sudden more alive than ever with the recent falling of "Mighty Mouse" Johnson as champion, this bout will be critical for the 125-pound landscape.
With the grouping of Frankie Edgar vs Chan Sung Jung, Donald "Cowboy" Cerrone vs Mike Perry and this bout, it will be fun to see what else gets added to the UFC's return to Denver.
This article first appeared on BJPenn.com on 8/7/2018
This article appeared first on
BJPENN.COM