Conor McGregor is back and after signing a new deal with the UFC, it looks like he plans on sticking around for longer than we may have assumed.
The deal inked was for eight additional fights presumably not counting his next clash against UFC lightweight champion Khabib Nurmagomedov at UFC 229 on October 6. In the deal, it is however specified that McGregor will be able to go off and compete in boxing matches if he so feels the desire.
But we're interested in the MMA world, right where he belongs. So let's see who he could face for these new eight fights on his deal.
Nate Diaz
Starting with the obvious, the trilogy bout with Nate Diaz was for a good while the only fight that people thought McGregor would come back for. Same goes for Diaz. But what do you know, now they're both fighting two entirely different people in their returns.
Diaz and McGregor are 1-1 with each other and hold the record for the highest selling pay-per-view in UFC history with their rematch that took place at UFC 202. That alone is reason enough for the UFC to want to do all they can to make this fight happen again and because of the money involved, it would be surprising if both men didn't want to either.
Both have very large fan bases, both match up great together stylistically. As long as both men are still active fighters there will be a chance for them to meet for the third time.
Nick Diaz
Sticking with a similar storyline theme, Nate Diaz' big brother Nick is seemingly ready to make a comeback after having not fought since 2015. And what better way than to do it against one of your brother's biggest rivals?
Nick is the bigger of the two Diaz brothers as he's fought practically the entirety of his career in the welterweight division which means McGregor would have to revisit that weight class. If McGregor can do it just to do it and try and get another edge over the Diaz family, why wouldn't he?
Dollar signs will be generated regardless of the matchups complete fantasy-like aspect.
Tyron Woodley
Continuing with more of the fantasy theme now… Triple champ possibility? Count McGregor in.
Making history is something that "The Notorious" has chased and continues to chase in his combat sports career. Attempting to win a title in a third weight division would certainly be another monumental feat that McGregor may feel like wanting to tackle.
With the champion Tyron Woodley's continued success, he could very well be running out of viable challengers sooner rather than later as well. He's also always been interested in getting himself a fight that has that "big fight feel" and one with McGregor would absolutely do the trick…whether it made sense or not.
Max Holloway
It's been a long time since the current featherweight champion Max Holloway has suffered defeat in the Octagon. It was five years ago to be exact and it was at the hands of the Irishman.
Five years and 12 wins later and Holloway is a world champion who's established himself as one of the very best fighters pound-4-pound.
Holloway has stated more recently after his recent fight removing troubles that he will end up going to the lightweight division one day. We saw that he wasn't just saying that to say it when UFC 223 rolled around and Nurmagomedov needed a replacement opponent. Holloway jumped in in an attempt to make some history of his own.
Unfortunately, he couldn't make the 155-pound weight limit on the week's notice that was provided.
Whether or not Holloway continues to win at 145 as his next fight will surely be one of his toughest against Brian Ortega, a jump up in division and he'll be right in the mix which could lead him to a rematch with MMA's biggest star.
Tony Ferguson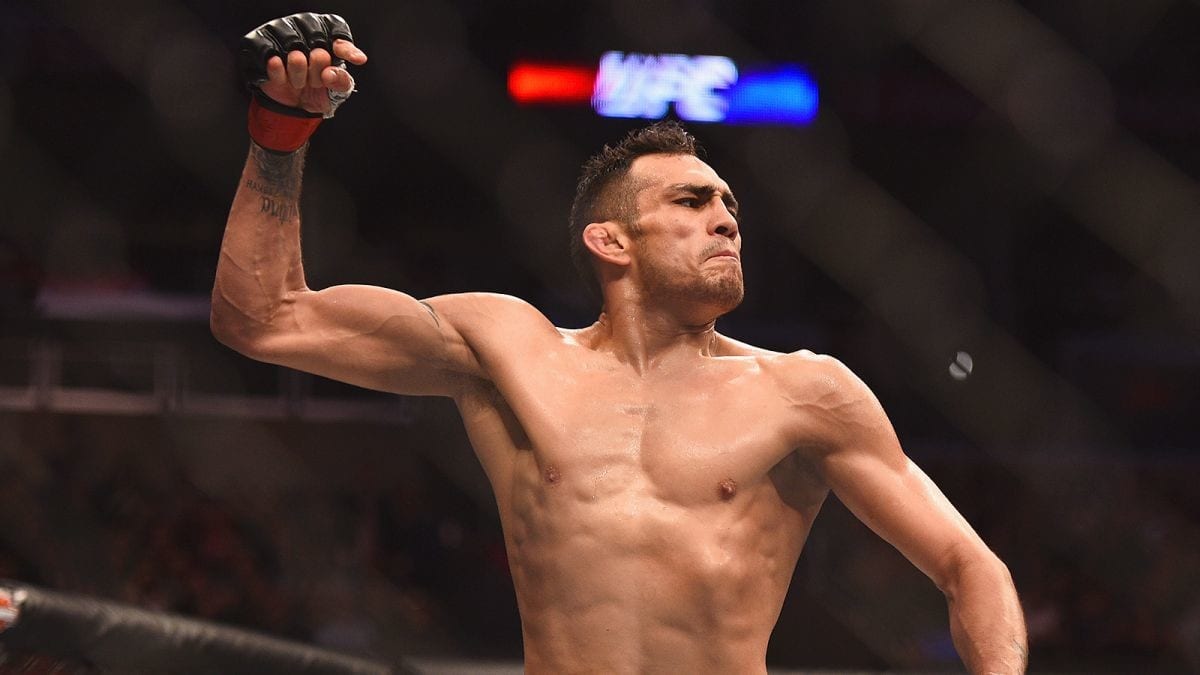 Over the last two years, while McGregor has been absent from MMA, Nurmagomedov and Tony Ferguson have been the focal points atop the UFC's lightweight division.
Injuries and weight issues have continually prevented them from meeting, however, and if timings were a bit different, it could very well be Ferguson who would be taking on McGregor at UFC 229 instead.
"El Cucuy" is one of the very best lightweights at the moment so assuming that McGregor floats around the division after his fight in the coming weeks, win or lose, this fight should finally have a good chance at materializing. Especially if Ferguson takes out Anthony Pettis who he'll be fighting that very same night that McGregor and Nurmagomedov meet…which could very well set things up for the immediate future.
Jose Aldo
Whether or not you think Jose Aldo deserved an immediate rematch after suffering his 13-second defeat to McGregor at UFC 194 is a different debate, but you can't say you wouldn't be interested in seeing if things would go differently in a rematch. Especially if it was at lightweight.
Seemingly done at 145-pounds unless he gets a title shot next, the former featherweight king Aldo appears to finally be about to make the move up in divisions.
A 145er for the entirety of his career, Aldo has done it all and fought everyone. He's only been defeated by two men in the UFC, one of which being Holloway who put the stamp on their series with 2-0. If Aldo can get some momentum going at 155, maybe we could get some answers to how Aldo would adjust from his very evident mistakes made in the seconds he and McGregor went at it.
Georges St-Pierre
Initially, upon McGregor's return, this along with the Diaz trilogy was the fight that was most expected for him as it would have been one of those arguably biggest fights "ever". Which, when it comes to star power…that wouldn't be a false statement.
Therefore making it a fight that each man would very likely be interested in and the former welterweight and middleweight champion Georges St-Pierre already has expressed interest in it before.
There really isn't a lot to say for this one. It's just another one of those "fantastical" fights that if each man wants, the UFC won't hesitate to make it. And because of GSP's size accompanied by his incredible skill set, it puts McGregor into a David vs Goliath type of position.
Dustin Poirier
Similarly to Holloway, a lot has changed for Dustin Poirier since his encounter with McGregor in their days at 145-pounds.
"The Diamond" went back to his old home of 155-pounds directly after the loss where he has since been on an absolute tear having gone 8-1 and 1 no contest.
Poirier is dangerously close to his first career title shot and depending on how several fights play out, this rematch could indeed end up being next after Nurmagomedov for McGregor. The most likely path to that?
A McGregor win, a Ferguson win over Pettis, then Poirier himself defeating Diaz at UFC 230 on November 3.
Poirier has clearly grown into an elite fighter and McGregor himself acknowledged it recently thus giving slight reason to believe that he may not be opposed to the rematch somewhere down the line.
This article first appeared on BJPenn.com on 9/21/2018
This article appeared first on
BJPENN.COM