A UFC career can be a true roller coaster ride in every sense of the phrase. You can go from incredible highs to devastating lows in the blink of an eye.
For Holly Holm, she isn't quite at a point of 'rock bottom', but the once champion has lost some steam since her phenomenal dismantling of the dominant bantamweight champion, Ronda Rousey back in 2015.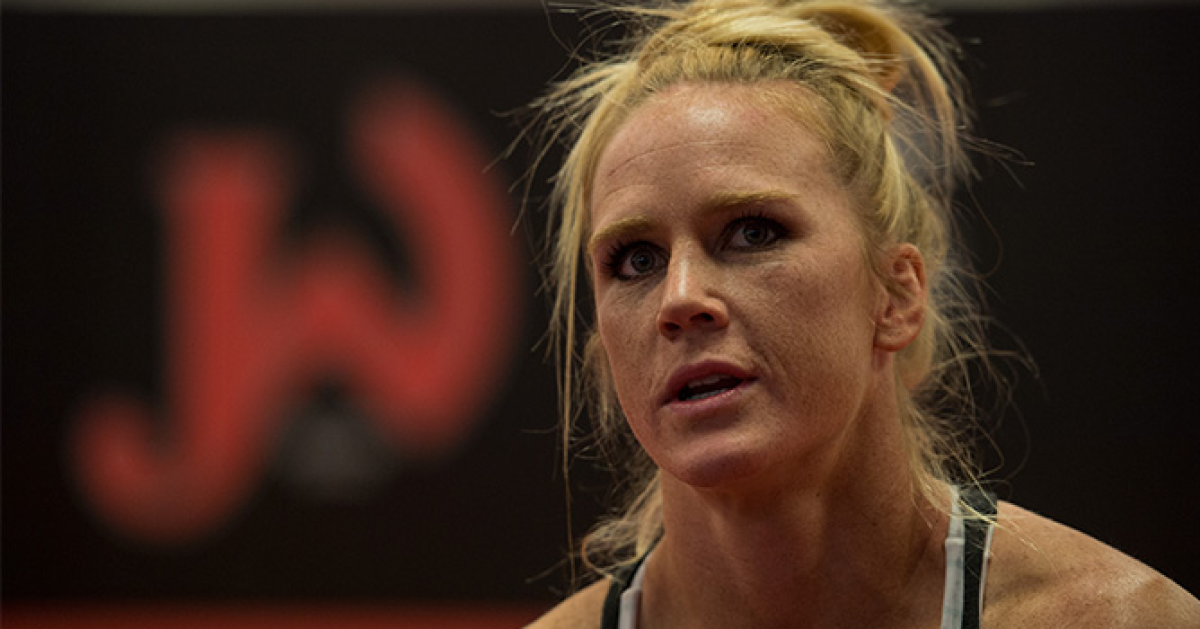 Holm was the first of only two women to ever defeat Rousey thus making her the second ever 135-pound champion in UFC history. Since then, things have gone a little bit differently than everyone expected them too for the former boxing star. Holm recently spoke to KRQE about how she feels regarding her recent fight outcomes heading into her UFC 225 featherweight showdown with Megan Anderson.
"I know I got four losses out of the last five fights. I like to always be honest with myself so that I don't make excuses. A lot of those fights I could have done more to make them victories so that's what I want to do.

I pretty much do feel make or break. I feel like that with every fight in a way because I want that for myself. I want victory that bad. So yes it is make or break, whether it be for how other people see me or just for myself. I want to do this for me."
In three of Holm's last five she has fought with titles on the line. The first being right after the Rousey win when she attempted to defend the title against former Strikeforce champion, Miesha Tate. Down on the cards, Tate would pull off a huge come from behind submission in the final minutes of the fight.
The other two were both attempts to earn the featherweight title and make herself the first ever female to win titles in multiple divisions. Holm, of course, would still like to make that a reality, but just being champion at all is what she cares about most regardless of division.
"It's very important [to be champion again]. I know the only way to get there is to get through this next fight first so I really want to focus on one fight at a time. I do feel like I can compete with anybody in bantamweight or featherweight. I want to take any opportunity that feels right at the time and just go for it."
Odds were just recently released on Holm vs Anderson and they see Holm favored at -165 with Anderson as the +135 underdog. Can she get her second win in three years against the top featherweight contender?
This article first appeared on BJPenn.com on 4/25/2018.
This article appeared first on
BJPENN.COM